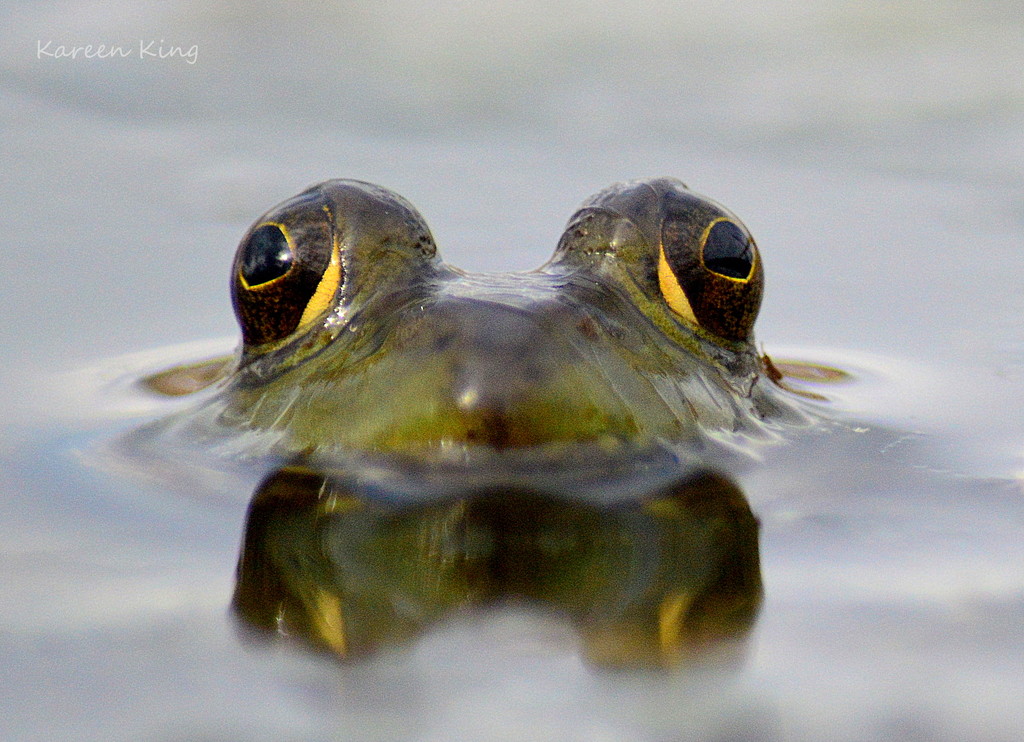 I took the above photo a couple weeks ago. It took a lot of work to get down on my hands and knees to get this shot while on a walk along the Flint Hills Nature Trail. It took some work to get down on my knees just the other day to play my guitar at eye level for a woman with dementia who had just suffered a stroke. But it was worth it on both counts.
In the meantime, I'm in the throes of March and its infamous winds. Speaking of, I'm experiencing the winds of change, having just made a monumental decision to give myself fully to the Golden Experience and let go of my role as Adjunct Instructor,teaching Public Speaking and Theatre Appreciation since 2001. It was not an easy decision, as I have loved shaping the lives of young people who are trying to find their voice and discover who they really are. And yet, there's an equal value of impacting the final stage of elders. Just the other day, I received word of the death of one of my favorite individuals, a 97-year-old lady who lived with dementia. She was such a delight, raising her frail arms to the heavens and weeping with joy each week I filled her little world with all her favorite hymns and songs. Her daughter wrote me and said,  "I cannot tell you the amount of joy you brought my Mom in her last years  with your music, friendship, testimony, and genuine love and concern.  You are truly one who walks amongst us.   Thank you."
In the meantime, I just wanted to do a quick check-in, as it's been awhile since I last blogged. Some exciting things are underway. I'll be presenting for the Central Regional North American Drama Therapy Association in April, the MC5 Conference in Columbia, MO in May, the Creative Aging Festival in Bloomington, IN in May, and the MidAmerica Institute on Aging Conference in August.  I've also just learned that my proposal for a half-day intensive at the Pioneer Network Conference, which takes place July 31-August 3 in New Orleans, LA, has been accepted. Here is the title and description:
Let's Get Unreal! Practical Tools to Incorporate Creativity for Life Enrichment
Discover thrilling possibilities when relationship-centered enrichment occurs in an experience that leaves elders saying things like, "You're a brain stretcher. You make us look outside our world," and "This makes the week. Do we think of pains and aches? No we don't." Kareen King, Creative Engagement Specialist, shares field-tested tools that foster the desire Elders have to learn, play, discover, create, belong, and express themselves. Groundwork will be laid on the basics of creative improvisation and how it works with storytelling, poetry, conversation, music, and more. Participants will both learn and experience techniques, and will discover how creativity can occur during personal care and mealtime, not just during planned activities.
If you are interested in learning more about the conference which is all about changing the culture of aging, click http://www.pioneernetwork.net/Events/2016Conference/. Also, I would LOVE to present a creative engagement training for your organization.
I also had the pleasure of presenting two concerts for a large church in central Kansas. The reception to the message of loving elders by giving them the gift of attention and love was overwhelming. Many said they were moved to tears, and several shared personal stories of caring for aging parents. One emailed me later saying, "Your ministry touches lives, moves hearts, and brings tears to our eyes!  I wish you could speak at every nursing home and every church.  Your message and your experiences are so needed in this era of thinking that the elderly have somehow lost their value, have no feelings and that their cries for help and love are chalked up as dementia."
A day later I received a FB message from a name I didn't at first recognize. It took awhile before I finally realized it was in response to a beautiful experience I had following a keynote I did for an Alzheimer's Conference a couple years ago. Right after my presentation, a kind older gentleman approached me, asking if I'd visit his wife who had Alzheimer's. I soon found myself a passenger in his car in a large city, trusting the process even though I felt a little apprehensive at first. After arriving at his beautiful home, I spent the next hour and a half sharing familiar songs at the piano with his wife while he and his daughter looked on.  His daughter wrote, "I wanted you to know that my sweet mom died Feb 7. You provided her, and us, such warmth and comfort during our brief interlude with you. I will always be grateful. Keep doing what you do…it's desperately needed. Hugs and peace to you." And, on a whim, I visited this gentleman while driving home from a Christine Kane business retreat in Asheville, North Carolina. It was such a delight to see him and encourage him as he learns to adjust to life without the companionship of his beloved wife.
And finally, on an even lighter note, I had the pleasure of meeting an ombudsman the other day when she showed up in on one of my creative engagement gatherings. I was telling the tale of Hansel and Gretel during our "Candy Experience" and the residents and I were in the middle of a hideous face contest which was hilariously fun. This was inspired by the "hideous old hag" who had plans to eat Hansel and Gretel for lunch. I wish you could have seen all the ridiculous faces made by all the residents.
Anyway, the ombudsman later dropped me the following note: "You just know special when you run into it! It was an awesome experience to see so many smiling faces. So many engaged people all happy to be where they were…doing what they were doing. Sadly, a rare experience in my work. I see in small doses but not to the level today when I stumbled upon your group. Thank you for what you do…so many young people in aging bodies. It is nice to see them who they are inside."
It's these kinds of comments are what keep me moving along the winds of creatively engaging the world of aging. And, thus, it makes my vocational choice pretty obvious. It's not just a job. It's a calling. So, onward and upward with The Golden Experience!
Love from Kareen – Working with organizations that want to create a culture where elders and their caregivers feel loved, validated, and creatively engaged!
{ 0 comments }